EMISSIONS
PREDICTIONS
Aircraft consume a significant amount of fuel, which can substantially impact the environment. The Emissions Predictions have been developed to precisely predict emissions and make predictions about aircraft performance. By analyzing emissions and predictions at the individual aircraft level, we can gain more precise and detailed insight into the environmental consequences of air travel.
Emissions Predictions utilize advanced algorithms based on artificial intelligence and machine learning to forecast emissions. By analyzing data from various sources, technology can predict the number of emissions that will be produced on a particular flight or over a given period. To enhance its capabilities, Emissions Predictions is designed to adapt to different requirements, including small, medium, and large-scale operations. The technology is supported by cloud infrastructure and tools, allowing it to scale up or down as needed to meet specific needs.
Emissions predictions offer airlines a valuable product that can help them manage their carbon footprint effectively. As the demand for sustainable practices continues to increase, Emissions Predictions are becoming essential for airlines looking to reduce their carbon footprint and demonstrate their commitment to environmental sustainability. Therefore, investing in Emissions Prediction technology is crucial for airlines to remain competitive in today's market and meet the growing expectations of customers and stakeholders.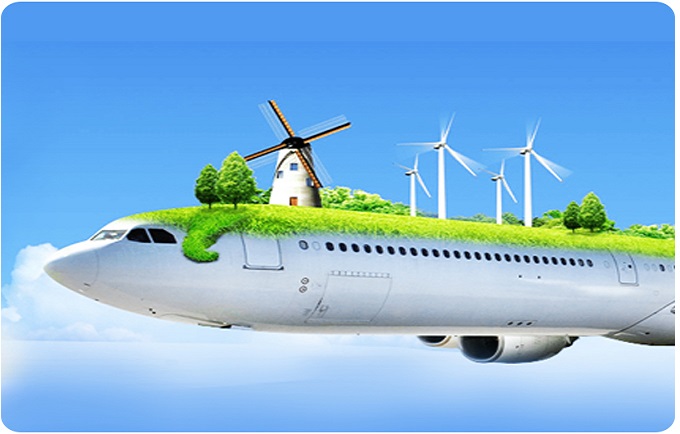 EMISSIONS
API

FLIGHTS

EMISSIONS API FLIGHTS provides passengers with a clear idea of the carbon emissions they generate when booking a flight. Travelers can easily access information on their carbon footprint and select the aircraft that produces less emissions (take meaningful steps to reduce their impact on the environment). By providing emissions per passenger, this product promotes transparency and accountability in the airline industry, helping to create a more sustainable future for all.

EMISSIONS API FLIGHTS serves the purpose of predicting the number of CO2 emissions per passenger and by considering several factors like the distance between the airports of departure and arrival, fuel consumption during the journey, the type of aircraft utilized, the number and class of seats, cargo, and passenger freight, this product computes the expected CO2 emissions.
Our product, EMISSIONS API FLIGHTS, is similar to the functionalities offered by popular flight booking platforms, making it an ideal solution for booking engines in the travel industry, which can use it to enhance their offerings and provide a more comprehensive service to their customers. With EMISSIONS API FLIGHTS, booking engines can access accurate and up-to-date information about the emissions generated by flights, which can help them make more informed decisions and offer more sustainable travel options to their clients.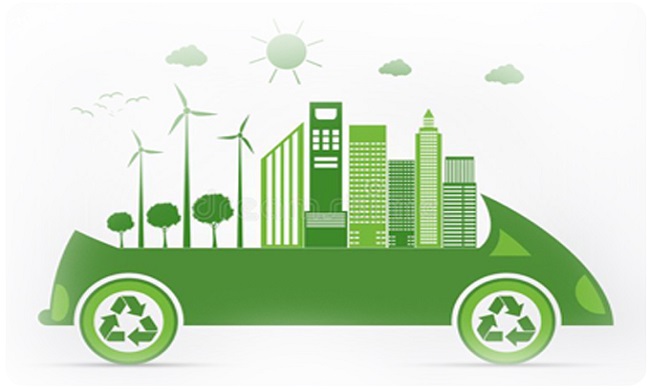 EMISSIONS
API

CARS

As the world becomes increasingly aware of the impact of carbon emissions on the environment, there is a growing demand for eco-friendly travel options. But with so many rental car options available, how can consumers make informed choices about the carbon footprint of their chosen vehicle? That's where our innovative product, Emissions API Cars, comes in. By harnessing the power of Algorithms, our product accurately calculates the emissions of rental cars, giving consumers the ability to make sustainable choices with confidence.
The EMISSIONS API CARS utilize data from the Environmental Protection Agency (EPA) to obtain fuel information for different car makes and models. This data is constantly updated to ensure accuracy. Using this information, the API calculates the carbon dioxide emissions generated by rental cars by taking into account the car brand, model, and rental duration. This enables the API to provide a comprehensive analysis of the carbon footprint associated with various rental car options.
Our innovative product is specifically designed for booking engines, providing seamless integration with your existing systems for a hassle-free experience. Whether you're a car rental company looking to improve your sustainability practices or a consumer seeking to make more eco-friendly travel choices, our product is the perfect tool.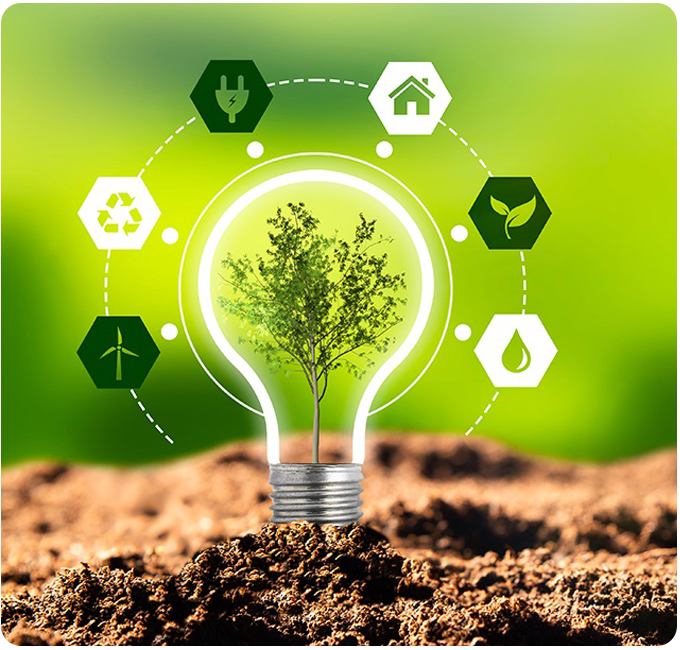 RVZERO
CARBON
RV (Recreational Vehicle) emissions can have a significant impact on the environment, particularly on-air quality, and climate change. The RVs (Recreational Vehicle) emits harmful pollutants such as carbon monoxide, nitrogen oxides, particulate matter, and volatile organic compounds, which can contribute to air pollution and adversely affect human health. RVZEROCARBON enables RV campgrounds to accurately calculate the carbon emissions generated by their operations. By using this product, RV park owners can assess their environmental impact and take proactive steps towards reducing their carbon footprint.
RVZEROCARBON has a specific focus on the environmental impacts of campgrounds. To accurately calculate this impact, RVZEROCARBON considers several factors such as the RV's parking duration, electricity consumption, and more to determine an estimate of its carbon dioxide (CO2) emissions using complex formulas and conversion metrics. By focusing on these factors, RVZEROCARBON can provide a more comprehensive assessment of the campground's environmental impact. This enables RVZEROCARBON to provide valuable insights into how campgrounds can reduce their environmental impact and promote sustainability.
RVZEROCARBON is an innovative solution that facilitates the incorporation of eco-friendly travel options into diverse booking engines, making it easy and convenient for customers to access sustainable choices. By displaying their carbon emissions and the opportunity to offset them, customers can proactively contribute to environmental preservation while still enjoying the comfort and flexibility of online travel bookings.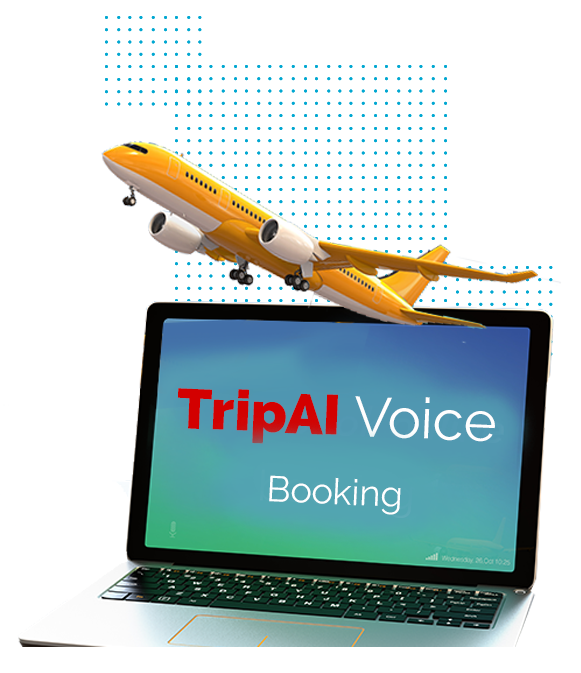 TripAI

Voice

TripAI Voice has been specifically developed to make the process of booking flights a seamless and highly personalized experience. TripAI Voice allows travelers to effortlessly search for and book flights, without having to go through the usual hassles associated with traditional booking methods.

TripAI Voice is an innovative travel booking engine that employs the latest algorithms and machine learning techniques to provide travelers with a fast, efficient, and hassle-free booking experience. The core function of TripAI Voice is to analyze massive amounts of data, including flight schedules, pricing, and availability, to find the best options for travelers. By leveraging advanced algorithms and machine learning techniques, the booking engine can quickly and accurately identify flights that match a traveler's specific requirements and preferences, such as preferred airlines, travel dates, seating arrangements, and more.
TripAI Voice is a booking engine that offers a fast, reliable, and personalized experience for booking flights. With the ability to book flights using just a few simple voice commands, it's the perfect tool for busy travelers who require an efficient and hassle-free service. TripAI Voice provides travelers with personalized recommendations that match their unique preferences and requirements. Overall, TripAI Voice offers a seamless and efficient experience that simplifies the travel booking process and saves time.